Finding the best dentist is crucial for maintaining oral health and hygiene. Whether new to an area or looking for a change, you can find the perfect dentist by following simple tips. 
From considering recommendations to evaluating qualifications and conducting interviews, you can try every option to ensure you make an informed decision while choosing a dentist.
How to Find The Best Dentist For Dental Care?
Finding the best dentist can be daunting, but with the right approach, you can ensure you receive quality dental care.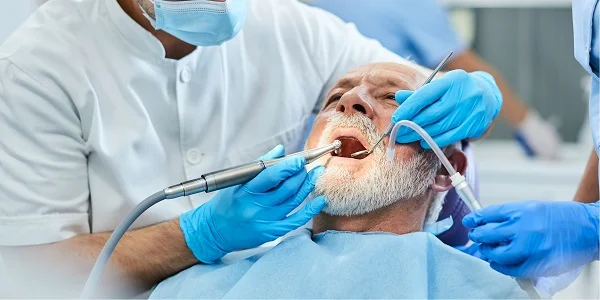 Here are some suggestions to help you find the best dentist for your needs –
The first step in finding the best dentist is to gather recommendations. Contact your friends, family, and colleagues for their personal experiences and ask them about the dentists they trust. Their insights can provide valuable information and help you create a shortlist of potential dental professionals to consider.
Research Credentials and Experience
Once you have a list of potential dentists, it's important to research their credentials and experience. Check if they are licensed and accredited by reputable dental associations or regulatory bodies. Look for additional certifications and advanced training that might indicate their expertise in specific areas of dentistry. Take note of their years of experience, as a seasoned dentist often brings more knowledge and skills.
Dentistry encompasses various specialties, such as orthodontics, periodontics, and endodontics. Consider a dentist specializing in the relevant area, depending on your dental needs. For instance, if you require braces, seeking an orthodontist with extensive experience in teeth straightening will be beneficial.
Assess Clinic Facilities and Technology
The quality of the dental clinic and the technology they utilize play a significant role in your overall experience as a patient. Look for clinics that maintain clean and hygienic facilities. 
Advanced dental technology, such as digital X-rays, intraoral cameras, and laser treatments, can enhance accuracy, comfort, and efficiency. Visit the clinic or check their website for more information about their facilities and equipment.
Read Reviews and Testimonials
In today's digital age, it's easy to find online reviews and testimonials about dental clinics and dentists. Take the time to read through these reviews to gain insights into patients' experiences. Pay attention to staff friendliness, appointment scheduling, wait times, and overall satisfaction. However, remember that individual experiences may vary, so use reviews as a general guideline rather than a definitive judgment.
Evaluate Communication and Patient Care
A great dentist should have excellent communication skills and prioritize patient care. Schedule a consultation or visit the dental clinic to assess their level of professionalism and how comfortable you feel in their presence. 
A good dentist will listen attentively to your concerns, explain treatment options clearly, and ensure a positive experience throughout your dental journey.
Check Insurance and Payment Options
Before finalizing your decision, confirming that the dentist accepts your dental insurance plan or offers reasonable payment options is crucial. Dental treatments can be costly, so understanding the financial aspects in advance will help you avoid unexpected expenses. Contact the dental clinic directly or consult with your insurance provider for clarification.
Consider scheduling a consultation with the dentist before deciding. This will allow you to meet them in person, ask questions, and gauge their communication style and professionalism. A good dentist will take the time to listen to your concerns and explain treatment options clearly.
By following these steps and conducting thorough research, you can find a dentist who will provide quality care and contribute to your oral health and well-being.
Experience Incomparable Dental Care With Our Best Dentist-
Do not wait to achieve the smile of your dreams. Whether you need regular dental checkups or want wisdom teeth removed, our dedicated dentists at Pinnacle Dental are here to help you every step of the way. 
With our advanced treatments and personalized care, our Best Dentist in Plano will ensure your dental health is in the best hands. Call us today at (972) 801-2788 start your journey toward a brighter smile.