Dental bridges are the best and most used restorative solutions to cover gaps and replace lost teeth. Our specialized dentist utilizes dental bridges to fill voids with artificial teeth. Further, natural teeth, implants, or a mix of the two anchor these artificial teeth to improve aesthetics and dental wellness.
We never compromise our patient's health and comfort. Thus, dentists at Pinnacle Dental use Frisco Dental Bridges made with the highest-quality porcelain to help you restore your stunning smile.
What Are The Different Types Of Dental Bridges Available?
Bridges are mainly prosthetic options that are used by the Best dentists in Frisco at Pinnacle Dental to replace the missing teeth and also to fill a gap. Dental bridges in Frisco are mainly the options that are connected to the natural teeth of both the sides so that the gap in between occurred due to missing teeth can be covered up.
Benefits Of Having Dental Bridges Frisco Done
When you visit the clinic to get the dental bridges Frisco done, you can come across a number of benefits.
It helps in filling up the gap due to missing teeth,
It helps in maintaining the facial appearance,
It helps in improving the bad bite that you had due to missing teeth.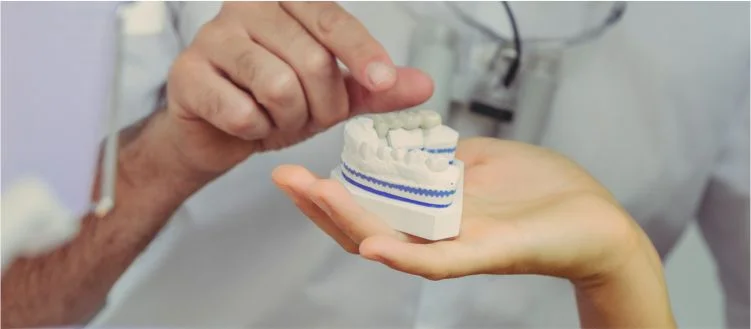 Type Of Frisco Dental Bridges Available
When the benefits of the bridges are known, there are some more things to know about the Dental bridges Frisco. There are four different types of dental bridges.
Traditional Bridges: These are the most common bridges option that you have. This is possible when you have natural teeth in the two sides of the missing ones. Here, more than one pontics or fake teeth can be used to cover the gap.
Cantilever Bridges: These are almost same as the traditional bridges, with just one major difference. Unlike the traditional bridges, cantilever bridges can be implanted even if you have teeth on one side of the missing tooth or the gap.
Maryland Bridges: These are known to be more conservative in nature in comparison to the traditional ones. These are implanted with the help of metal in place of the crowns. Also, these are implanted with the help of the teeth adjacent to the missing teeth.
Implant-Supported Bridges: This is one of the safest options to replace your missing teeth. This can be done for more than one missing tooth and also these are not supported by crowns but through dental implants.

Schedule Your Consultation Today To Get Dental Bridges in Frisco
Don't let missing teeth hold you back. Experience the Pinnacle Dental difference and regain your confident smile with our dental bridges in Frisco. Contact us today to schedule your consultation and take the first step toward a healthier, happier you.