Regain Your Smile with Dental Implants at Pinnacle Dental
When you lose your teeth, you have a problem eating and may lose confidence. Implant dentists of Pinnacle Dental prescribe you an affordable dental implant treatment to get your perfect smile back.
Plano Dental implants have provided alternatives for unmatched support, functionality, and beauty to patients with missing teeth. Dr. Steve Jang and his team of experienced dentists at Pinnacle Dental give the best quality dental implant treatment. They are committed to delivering outstanding dental implant treatment to patients in every manner.
Why Choose Pinnacle Dental for Dental Implants?
With a patient-centered approach and a commitment to excellence, we are dedicated to helping you regain your smile's strength and beauty. 
Experienced Professionals:

Our dental team consists of skilled professionals with a wealth of experience in implant dentistry, ensuring the highest standard of care.

State-of-the-art technology

: We utilize the latest dental technology to ensure precise implant placement and optimal results.

Patient-Centered Approach:

Your comfort and satisfaction are our priorities. We take the time to address your concerns and provide a stress-free experience.

Comprehensive Care

: From consultation to aftercare, we provide comprehensive services to support you throughout your dental implant journey.
Dental Implant Process at Pinnacle Dental in Plano
We prioritize your comfort and satisfaction throughout the dental implant process. Here's what you can expect:
Comprehensive Consultation:

Our experienced dental team will thoroughly examine your oral health jawbone density, and discuss your goals to determine if dental implants are the right choice for you.

Personalized Treatment Plan

: We'll develop a customized treatment plan tailored to your needs, ensuring that the implant placement process aligns with your unique dental situation.

Implant Placement:

Our skilled implant dentists will surgically place the titanium implant post into your jawbone. This will serve as a strong foundation for your new tooth.

Healing Period

: Over the next few months, the implant will naturally integrate with your jawbone through osseointegration, ensuring a secure and permanent bond.

Crown Placement

: Once the implant is fully integrated, a lifelike dental crown will be securely attached, matching the color, shape, and size of your natural teeth.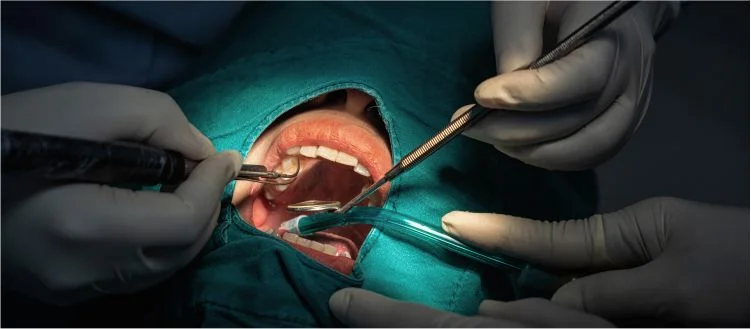 Benefits of Dental Implants Plano TX
Dental implants Plano TX offer a range of advantages that make them a superior choice for tooth replacement:
Enhanced Aesthetics:

Dental implants look and feel like natural teeth, restoring your smile's beauty and boosting self-confidence.

Improved Functionality:

Implants function like natural teeth, allowing you to eat, speak, and engage in daily activities without limitations. 

Long-Term Solution:

With proper care, dental implants can last a lifetime, offering a durable and reliable tooth replacement option.

Preserve Jawbone Health:

Implants stimulate the jawbone, preventing bone loss and maintaining your facial structure over time.

No Damage to Adjacent Teeth:

Unlike bridges, dental implants don't rely on neighboring teeth for support, preserving their health.

Comfort and Convenience:

Implants become a natural part of your mouth, eliminating the discomfort and inconvenience of removable dentures.

Enhanced Speech:

Dental implants allow for clear speech, avoiding the slurring or clicking that can occur with other tooth replacement options.

Improved Quality of Life:

Enjoy a restored smile and the ability to engage in social interactions without worrying about missing teeth.
Schedule Your Consultation With Plano Implant Dentist
Dental implants provide transformative benefits to patients and their oral health.  Contact us today by calling 972-801-2788. to schedule a consultation with one of our experienced dentists in Plano at Pinnacle Dental.
We will help you take the first step towards a healthier, more beautiful smile with our advanced dental implant solutions.

Frequently Asked Questions About Dental Implants