Pinnacle Dental provides Sedation dentistry for several dental care procedures as we understand that they might be traumatic for some patients. Also, it may be an overwhelming experience for several individuals due to anxiety about dental treatments.
That's why we ensure you don't get uncomfortable in our office with the best sedatives. Our Plano sedation dentistry services ensure that your visit is relaxing and worry-free at our dental clinic.
How Does Sedation Dentistry in Plano Prove To Be Beneficial?
If you are one of them, suffering from teeth or gum problems but anxious about dental diagnosis, you should choose the right option for your oral health such as Plano Sedation Dentistry.
Scheduling an appointment with a dentist incites feelings of worry, fear, or anxiety in some people. The thought of poking needles into gums or the shrill sound of drilling equipment is enough to make any patient anxious. This prevents the patient from getting an oral check-up with the dentist.
How Does The Plano Sedation Dentistry Procedure Take Place?
Sedation dental treatment in our dental clinic refers to a specific way to keep patients relaxed and in a calm condition. This is done by using sedatives during the actual dental treatment or diagnosis process. Doctors treating patients with Sedation Dentistry in Plano services mostly use sedatives in the form of nitrous oxide, tranquilizers, and anti-anxiety medicines.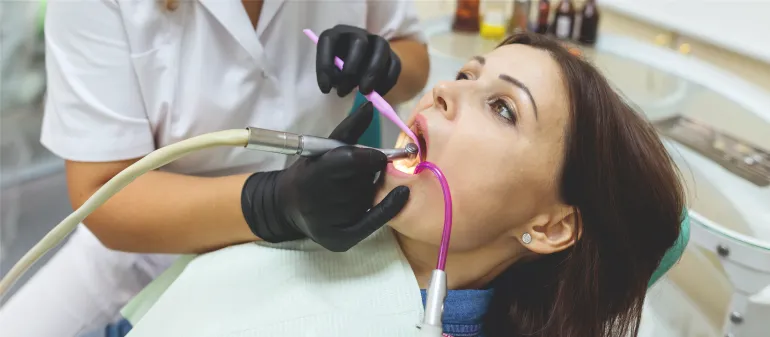 What are the various types of Sedation Treatment Choices?
Appointments of patients with dentists should be free from anxiety and stress feelings. Hence, the Plano dentist provides Nitrous, oral sedation, and IV Sedation to those, who experience fear and dental anxiety.
Sedation is not about making the patient unconscious. The sedation methods are used in such a way that they keep the patients half conscious. The patient can feel and see everything around but will not feel anxious. 
This is the best way to treat patients who are supposed to go through dental surgery. Also, these work great on patients who feel anxious during dental clinic visits.
Are you carrying your kid to the clinic? They can throw tantrums out of nervousness. The dentists at Pinnacle Dental make use of sedation dentistry to handle such cases.
With the introduction of Plano sedation dentistry solutions, dentists have succeeded to pave the way for painless appointments. This saves a lot of time and effort for both the dentist as well as the patient. Also, the chance of getting the right treatment increases.

Contact our dental clinic today for sedation dentistry
If you require a sedation dentist, choose to visit our clinic where Dr. Steve Jang will suggest the best dental treatment for you. It will enhance your oral health and enhance your confidence level. Call us at (972) 801-2788 to Contact our dentist and get your sedation treatment started right away.