Full Mouth Rehabilitation, Reconstruction, Restoration
Full mouth reconstruction resembles the complete makeover of the patient's mouth, which includes rebuilding and restoring the teeth in the lower and upper jaw. It also consists of jaw alignment, smile correction, bite correction, and facial support. The process is supervised by Periodontist, Prosthodontist, Endodontist, and Orthodontist. After going through a full mouth dental rehabilitation, a patient can enjoy improved oral health, a beautiful smile, and upgraded functionality of the mouth. If you are concerned about Full mouth reconstruction or any related dental procedures, contact Pinnacle Dental for best help! We are considered one of the best dental care clinics in Frisco and Plano.
When should you consider going for full mouth rehabilitation?
When a patient undergoes multiple problems related to the mouth, such as multiple defective teeth, missing teeth, broken or fractured teeth, gum problems, speech imparity, or muscle contraction due to impaired bite, then full mouth reconstruction is the solution. While you undergo such a process, you can be benefited in the following ways:
Bite alignment which ensures improved chewing capacity
Gives your teeth an extra strength to protect it from cracking and damage
The rebuilding of the lip and facial support
Improved overall gum health
Enhanced beauty with a beautiful smile
Improved self-confidence and reason to smile
Improvement in speech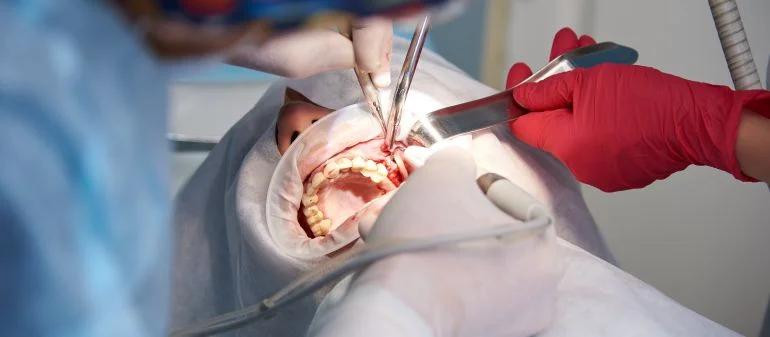 Your guide to full mouth rehabilitation step by step
While you approach our specialist dentist at Pinnacle dental clinic, your process of full mouth rehabilitation will start with the assessment of your overall oral health. Let us take a closer look into the step by step process which is followed in this regard:
Determination of oral problem- At first, the issue concerning your oral health such as teeth, gum, jaw, and facial muscles are examined through special examination.
Mockup- With the help of the imaging system, a mockup of the treatment is created. It also put forward various options for the procedure to address the patient's particular needs.
Final discussion- While the team of the dentist has obtained information about your exact problem, they will form molds and structures which will sport your overall treatment. The team of doctors will explain to you the step- by step reconstruction process, its advantages, and disadvantages over time. This gives enough room for the patient to understand the outcome of the rehabilitation process.
Once our dentist and the patients are aligned with the best treatment process, we finally start with the full mouth reconstruction steps, which include:
Periodontal care- A teeth cleaning process which restores the aesthetic of the teeth.
Crown or bridge lengthening- It ensures a good tooth structure for the crowing and bridging process. The steps may include lengthening or shortening of teeth as required.
Orthognathic surgery- It is applicable where there is a persistent problem with jaw alignment.
Placement of permanent restoration- It ensures positioning of permanent restoration such as crowns, veneers, inlays, onlays, or bridges.
Implementation of Orthodontics- Braces are given to those who require shifting of teeth position to correct bite or for smile restoration.
Gum tissue alignment- The gum tissues are toned up to enhance the beauty of your smile.

Delay in treatment may worsen the situation. Therefore, book an appointment with dental care expert at Pinnacle Dental Clinic today. We have numerous clients who prefer us for family dental care solutions in Plano and Frisco. Dr. Jang makes sure that you get best dental care at Pinnacle Dental. Feel free to consult!