Sedation Dentistry is the best way to provide the most needed dental care to people who fear dentist visits. Our dentists understand this phobia and feeling. That's why they provide sedation dentists services to patients who become nervous in the treatment chair. We ensure to keep them calm and provide the best dental care.
Our Frisco Sedation Dentistry at Pinnacle Dental keeps pain and discomfort away and reduces your anxiety.
Why Should You Make Use Of The Sedation Dentistry?
It is always advised by the experts to visit the dentist at a regular interval in order to keep your teeth healthy and free from any dental problems. But many of the people do not follow the instructions due to the nervousness that they face while sitting in the dental chair. This is the reason the dentists at Pinnacle Dental make proper use of sedation dentistry in Frisco, TX in order to make your visit a comfortable one.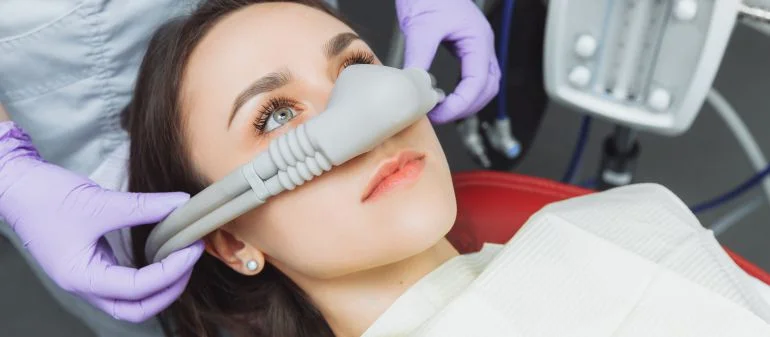 Benefits and efficiency of Frisco Sedation Dentistry
It is quite useful and effective as it makes complicated procedures time effective, maintain patient's safety, and make them comfortable. Also, Sedation Dentistry in Frisco is also helpful in procedures like root canal and tooth color bonding. 
Sedation dentistry is safe because you do not get fully unconscious. You stay conscious in such a way that you are able to notice whatever is happening around you but will not be able to feel much of a pain. This also decreases your anxiety and nervousness. When you are able to notice things around you, you can also let the dentist know about any of the problems that you face during the session.
There are a few treatments such as root canal that may require 7-8 visits. But you may not be able to spend much time due to your hectic schedule. With the help of the sedation dentistry the dentist can combine 2-3 visits together in one visit in order to solve your issue.
There may be a number of patients who get impatient sitting at the same place for a longer time. Sedation dentistry relaxes such patients so that they can be on the chair till the dentist has completed his task. Also, if the patient is not disturbing much, the dentist will be able to do his work in a more efficient way.
Tooth-colored bonding can be used for a variety of purposes. It can be for dental procedures that just address cosmetic concerns. Also, it is for those that replace lost tooth structure.
In this procedure of Cosmetic Dentistry, the dentist will apply a tooth-colored resin material. He will then harden it with a special light. This "bonds" the material to the tooth and improves the overall appearance of teeth.
Kids who are the most difficult ones to handle can be easily treated with the help of frisco sedation dentistry. Dental experts make use of the right sedation for not only kids but other patients too to make the treatment procedure quite comfortable.

Make an appointment for seamless dentistry experience:
Specialized dentists at Pinnacle Dental are best known for sedation dentistry in Frisco, Texas and making the most complicated dental treatments easy and comfortable for patients as well. Contact our dentist to get dental treatments without any pain or discomfort.