Sleep Apnea dentist can lead to chronic exhaustion and other health issues. Our treatment plan includes follow-up to make any necessary modifications since we are dedicated to assisting you in getting better sleep. Additionally, our services and infrastructure are designed to be easily accessible.
Pinnacle Dental develops individualized approaches with the best Plano Sleep Apnea Dentist to provide the best and improve your health.
Is Sleep Apnea In Plano A Dental Problem?
The majority of oral problems are caused to individuals with recognizable symptoms, which play a major role in creating alertness in patients to seek help from dentists. In particular, we categorize Sleep Apnea in Plano as a type of dental problem and call it a silent killer, as it is not easily identifiable in the initial stage.
When To Consult A Plano Sleep Apnea Dentist?
Sleep apnea refers to a condition in which the oxygen is unable to properly function in your body. With lower levels of oxygen, you may feel tired. However, the health condition deteriorates at night time and people do not take it seriously.
If you or someone you love has been undergoing lower energy levels, this is an indication of sleep apnea. However, if you have identified the problem of sleep apnea because of consistent complaints from your partner about snoring activity on varying occasions. Then you should contact one of the best Dentists for Sleep Apnea Treatment in Plano.
How Does Sleep Apnea Harm Your Health?
People face various health issues due to irregular sleep and if the problem is not properly treated. Some of the health conditions that can arise due to sleep apnea are as follows:
Stroke

High blood pressure

Headaches

Diabetes

Depression
Many people may also experience heart failure, feeling of lack of well-being, and Attention deficit hyperactivity disorder (ADHD). Therefore, to avoid facing such health conditions, you must ensure to speak to a good Plano dentist.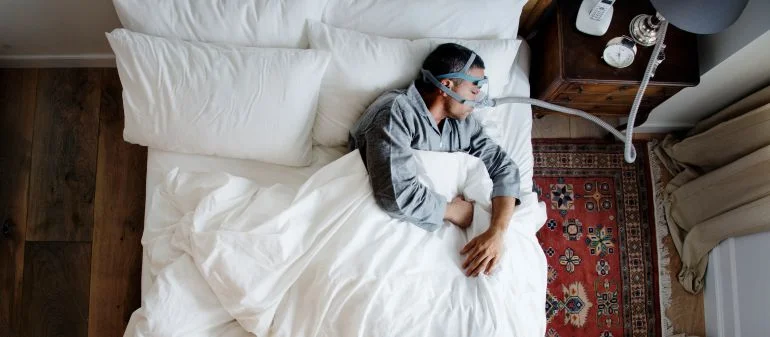 What Is The Difference Between Sleep Apnea & Sleep Disorder?
Sleep apnea refers to a condition in which an individual faces difficulty in breathing while sleeping. Due to this, there is less oxygen in the body. Sleep Apnea can be of two types such as obstructive sleep apnea (OSA) and central sleep apnea.
However, sleep disorders can be insomnia, narcolepsy, restless leg syndrome, jet lag, and snoring. A sleep disorder can also have an adverse impact on your health.
How Does An Oral Appliance Work For The Benefit Of Treating Sleep Apnea?
It is convenient to wear an oral appliance because it is built according to your mouth. Therefore, it fits safely in your mouth and you can sleep comfortably. It keeps your lower jaw in place. 
Similar to the mouth guard of an athlete, Sleep Apnea in Plano, TX opt for an oral device that suits perfectly to hold the lower portion of the jawbone forwarding direction whenever patients sleep. 
This allows tightening of muscles present in the upper part of the airways and helps to breathe in as easy a way as possible.
Some people having severe sleep apnea may use a Continuous Positive Airway Pressure (CPAP) machine. This machine is more comfortable in comparison to other treatment options.

Need An Oral Appliance? Contact To Our Sleep Apnea Specialists
To learn more about how to treat sleep apnea or discuss your problems with a competent dentist, you can consult one of our dentists. Call us at (972) 801-2788 to schedule a free consultation. It will help you get the best suggestions for your oral health and assist you in facing dental challenges.