A Root Canal in the hands of a specialized dentist is the most effective way to relieve pain caused due to infection. Our dentist suggests root canal procedures for patients having deep cavities, damaged teeth, gum diseases, or other severe issues. We assure to save our patients' precious teeth with a painless experience no matter how complicated the procedure is.
Pinnacle Dental ensures to permanently eliminate your painful infection with the seamless Frisco root canal treatment and dental care.
When Do You Actually Need A Frisco Root Canal Done?
A root canal is basically a process that is done in order to save a tooth that is damaged or infected in a bad way. Though Root Canal in Frisco offered at Pinnacle Dental is said to be painless, it can make patients uncomfortable for some time as it incorporates a few complicated steps.
What is a Root Canal?
Root canal is a dental treatment intended to clean out the infected root canal, stop the tooth from becoming reinfected, and preserve the original tooth. A root canal involves removing the inflammatory or diseased pulp and carefully cleaning, sanitizing, filling, and sealing the interior of the tooth.
Steps Involved In Root Canal
When you go for a frisco root canal treatment, these are the steps that are followed:
X-ray to check the damage,

Local anesthesia to start the procedure,

Taking out of the pulp under the damaged tooth,

Filling in the area and sealing it,

Covering up the damaged tooth with a faux one.
These steps are followed with utmost care so that patients feel minimum discomfort and pain.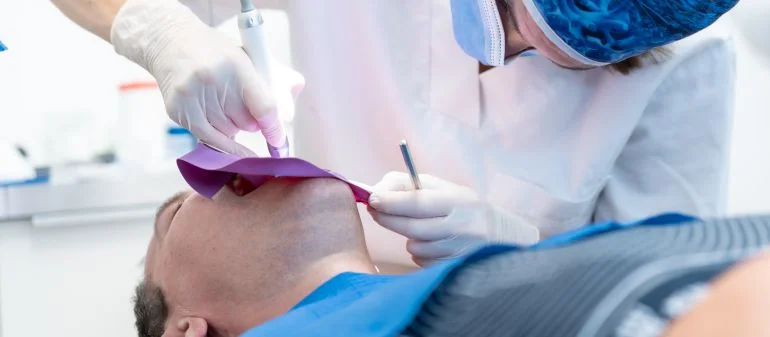 Why Do You Need a Root Canal?
Dental experts at Pinnacle Dental do not prescribe root canal to everyone who visits. There are some specific cases where the method of Root Canal in Frisco Tx becomes very important.
A Deep Cavity:

When the cavity in your tooth has gone too deep and has crossed the option of getting a filling done, root canal turns out to be the last option.

A gum disease:

If the root of the tooth has decayed and it is leading to a gum disease, the root canal method is used to seal the infection.

Damaged Tooth:

Sometimes, due to an accident or so, a tooth may get so damaged that it may start creating a problem. In place of extraction of the tooth, the root canal method can be used to save the tooth and solve the problem at the same time.

A Permanent Problem:

If you are facing problems again and again in the same tooth, it is the time to get a root canal done to stop this issue.
Though there are a number of steps in the method of the root canal, you can relax if you have come to Pinnacle Dental. The root canal specialist in frisco TX offers you the best experience of getting the treatment done in a painless way.

Book An Appointment Today For Painless Root Canal Treatment
Contact our expert Frisco dentist at Pinnacle Dental and get rid of your painful tooth infection with a seamless process. The painless procedure can provide you with a result that is comfortable for the rest of your life.