Dental insurance coverage for Invisalign can vary depending on the specific insurance plan. While some dental insurance plans may offer coverage for Invisalign, others may not include it or provide only partial coverage.
Reviewing the details of your dental insurance policy to understand the extent of coverage for orthodontic treatments is crucial. This typically involves examining the coverage provisions, deductibles, co-pays, and any limitations or exclusions specific to orthodontic care. In some cases, insurance plans may only cover the cost of traditional braces and view Invisalign as a cosmetic treatment, resulting in limited or no coverage.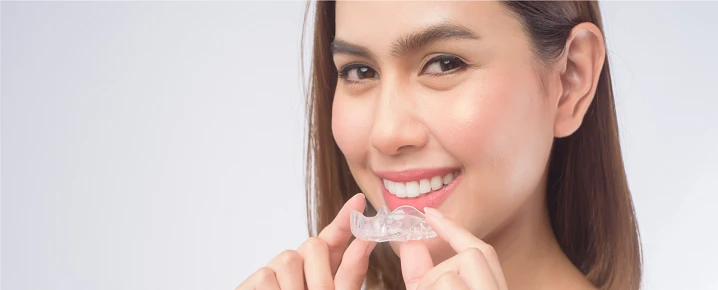 How Much Does Invisalign Cost?
The cost of Invisalign treatment in the USA can vary based on several factors. These include the complexity of your orthodontic needs, the geographic location of the dental practice, insurance coverage, and the specific fees set by the orthodontist. 
Cost Without Insurance: On average, the cost of Invisalign treatment typically ranges between $3,000 to $5,000 without insurance coverage. 
Cost With Insurance: If your insurance plan covers Invisalign, it may cover some treatment costs (around 25% to 50%). So, based on the average cost, most insurance plans offer a maximum benefit of $1,500 to $2,000. 
To determine the specific cost of Invisalign Treatment with insurance, you should review your insurance policy or contact your insurance provider directly. They can provide details on the coverage percentage, any out-of-pocket expenses, and whether there are any restrictions or requirements for coverage.
Alternative Ways to Pay for Invisalign-
If your insurance does not cover Invisalign treatment, here are a few alternative options to consider –
Many dental practices offer financing options specifically for orthodontic treatments like Invisalign. These financing plans allow you to spread out the treatment cost over time, typically with low or no interest. You can inquire about such options at your orthodontist or dentist's office.
Flexible Spending Account (FSA) or Health Savings Account (HAS)
If you have an FSA or HSA through your employer, you can use these funds to cover the cost of Invisalign. These accounts allow you to set aside pre-tax dollars for eligible medical expenses, including orthodontic treatments.
Another option is to use a credit card or take out a personal loan to cover the cost of Invisalign. However, it is essential to carefully consider the interest rates and repayment terms associated with these options to ensure they are manageable for you.
Some orthodontic offices offer payment plans allowing you to make monthly installments throughout your treatment. These plans may have specific terms and conditions, so it is important to inquire about them directly with your orthodontist.
Before deciding, discussing your financial situation, available options, Invisalign pain, and aftercare with your orthodontist or dentist is recommended.
Experience the Convenience of Invisalign at Pinnacle Dental-
Consider Invisalign if you are looking for a convenient way to straighten your teeth.  They offer a comfortable and hassle-free solution. Pinnacle Dentist for Invisalign will provide you with the highest quality Invisalign treatment. Schedule your consultation or contact us for the best Invisalign treatment and discover the convenience for yourself.