Dental implants are surgical components that are placed into the jawbone. The implants are often used to replace a single tooth, several teeth, or all of the teeth in the mouth. It serves as an effective replacement for the origin of an absent tooth and also prevents bone loss. 
It provides essential support to the dental structure, provides stable support for artificial teeth and improves the overall facial structure. They are firmly attached to the jawbone which also prevents slipping. It makes it easier to chew and bite food easily with implants. It can help an individual to regain their confidence and self-esteem.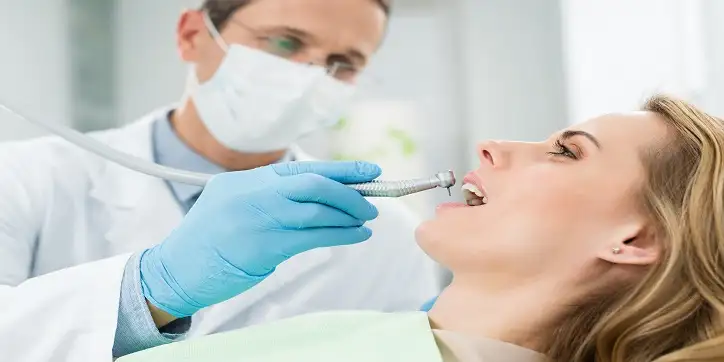 Here are some of the benefits:
Improved teeth appearance

Improved oral health

Easier eating without pain

Keep adjacent teeth stable

Prevent facial sagging
When you take care of implants properly, they may even last for a lifetime. You should always look for a reputed dentist who specializes in Dental Implant in plano . They will evaluate your condition and determine if the procedure is safe for you or not.
What Are These Made Of?
They are made of special stable and durable material. It has titanium or titanium alloys which help in creating a long-lasting replacement for teeth. They have three parts:
Crown:

A crown is the part that simulates your tooth and combines it with your natural teeth.

Connector

: A connector is also known as an abutment, and helps adjust the crown of the implant to the base. They are often available in hexagonal or octagonal shapes.

Base

: It is basically a screw that fuses with the natural bone to provide stable support. They are typically made of titanium material and are long-lasting.
It is one of the most effective permanent tooth replacement options. It holds the new tooth securely and provides the required support. However, poor hygiene practices can affect the condition of the implants. They have a high success rate, but most fail because of poor hygiene. An individual should consider quitting smoking to reduce the risk of failure. It is good to get basic oral care procedures by visiting a General Dentistry professional. He can help you in staying away from many types of dental issues.
How Long Do Implants Last?
It can last for five years, 25 years, or even for a lifetime. It completely depends on how much you take care of the implants. Apart from that, longevity depends on several other factors. The following are some of the main factors that may affect the durability.
Practicing poor hygiene –

To maintain hygiene, it is essential to follow good oral hygiene. One should brush and floss at least twice a day. It will help in reducing the formation of plaque and keep your gums healthy. Therefore, it is necessary to practice good hygiene to prevent the risk of such complications.

Chewing hard food –

Chewing or biting hard on hard food items can negatively affect the lifespan of your implant. It is even advised to eat only soft foods in the beginning. You should include food items such as sweet potatoes, smoothies, milk, and soups. With proper care, they will last longer, and the procedure will be more effective.

Area of the dental implant –

The area of the implant in your mouth will also determine life. It is essential to note that implants positioned at the back of the mouth will receive more burden than implants placed at the front.

As a result, they may fall more quickly, and the procedure may fail. Therefore, it is necessary that you look for a reputed dentist who can evaluate your condition properly.
Not following healthy habits and lifestyle –

Patients who smoke or drink alcohol heavily are at a higher risk of experiencing implant failure. You should strictly refrain from smoking and drinking before and after the procedure. It will protect your teeth and will prevent the risk of failure.

Look for the experienced dentist 

Ensure that a well-trained and experienced skillful dentist is handling your surgery. He will first evaluate your mouth condition to determine if you are the right candidate. If your condition is serious or has any chronic health issues, you must inform them in advance.
Dental Implants Aftercare Tips
The success rate depends on the after-care of the treatment. It is vital to follow certain instructions to ensure that the procedure turns out to be effective.
Carefully clean your mouth and teeth –

It is essential to clean your mouth and teeth. However, you should avoid brushing the surgical site for the first few days. You should clean your other teeth carefully with a toothbrush.

Use a hot salt mouthwash –

You should also consider taking a cup of hot water with a teaspoon of salt to enhance the process of healing. It is beneficial for healing, and you should do it quite often.

Rinse your mouth after eating –

You should always rinse your mouth after eating to keep the surgical area clean. Apart from this, you should also try to keep food away from the surgical area. Avoid eating hot or spicy food, and you should even avoid consuming alcoholic beverages.

Do not smoke until the wound heals –

Smoking increases the risk of developing healthy gums and bones. It is advised to take a complete break from smoking.
An experienced Dental professionals always offer excellent dental implant treatment and help you live a better life. Book An Appointment with expert implant dentist in your area for better treatment.