As a parent, you have so many things on your plate to handle. It's difficult to imagine adding more to do however, it's necessary to enhance the quality of life for you and your family. One way to do that is by focusing on their oral hygiene.
Oral Hygiene is something more than just brushing and flossing your teeth. The main aim of any family dentistry is to highlight the importance of oral hygiene and make it enjoyable to care for your teeth. Plano Family Dental checkups ensure that family is taking care of that.
The result of an unhealthy mouth takes a toll on your overall health. It can lead to various health problems in the body. In addition, people who are happy and content with their smile are more confident.
5 Oral Hygiene Tips For Your  :
Brush and floss daily:How you are brushing and flossing, for how long you are doing it, and how frequently you are doing it is what matters. These are some of the specified methods that help us in cleansing our mouth efficiently. In addition, it assists you in avoiding issues such as cavities and other gum disease.
You must brush your teeth with the help of a soft-bristled toothbrush and fluoride toothpaste. This should be done twice a day.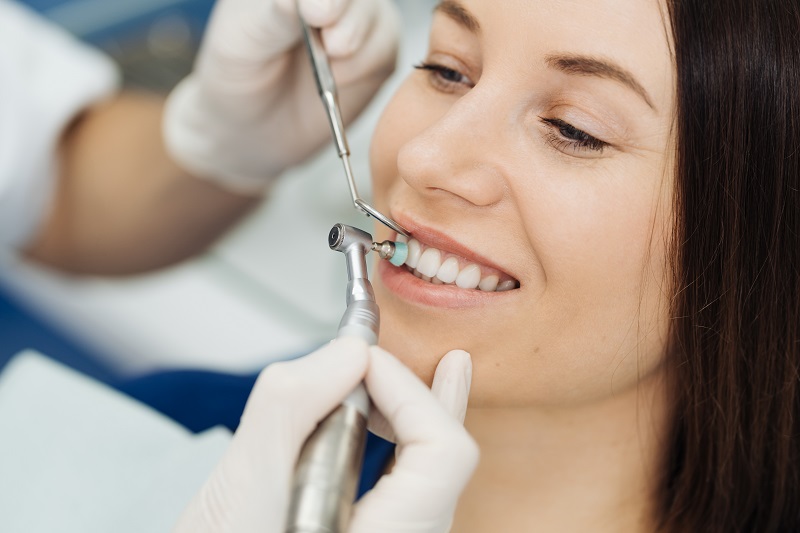 Flossing should be done at least once a day, mainly in the evening. This will help to get rid of plaque and food buildup on and in between your teeth. Do not forget to change your floss and/or clean it thoroughly if it is made to use over and over again.
Make Oral Hygiene Fun For Kids: Maintenance of proper oral hygiene is quite dull for children. One of the best methods to make this time enjoyable and exciting is by doing things together. Gather in the bathroom with some music and brush your teeth.
There are tooth brushes that are designed with cartoon characters and even light up brushes that are set as a timer. Once the light goes off then they know that they're done brushing their teeth.
Some of the oral hygiene experts recommend the following tips for kids:
Allow the junior member of your family to pick his toothbrush, toothpaste as well as floss. Play some exciting videos on brushing and cleaning. YouTube has some fun songs about brushing teeth. Children can brush their teeth as the songs play and until it finishes. It makes brushing their teeth like a game!  Also, reward children for keeping up with their oral hygiene. Perhaps, put up a chart they can check off everyday and give them stickers or something they like at the end of the week.
Be sure to have a nutritious diet: What we put in the mouth is as equally important as brushing and flossing. Some sugary foods, as well as carbohydrates, primarily generated environments where some disease-causing micro-organisms, survive. However, some of the other foods can enhance oral health. Be sure to eat food that is packed with nutrients like calcium, potassium, and vitamin D along with Vitamin K, A, and C.
Eliminate all bad habits: It is well-known to everyone that smoking and chewing tobacco are harmful to your teeth and gums. Along with nasty dental stains, you also heighten the risk of gum disease and cancer of the mouth.
Some other bad habits that have a terrible impact on your oral health are nail-biting, using your teeth as a tool, and chewing ice. A good dentist encourages patients to avoid these habits at all costs.
Visit the dentist regularly: Dental cleaning and checkups are essential for both children and adults. Dental visits should be made every six months.
During these regular visits, the dentist often checks for cavities, oral cancer, and gum disease. Regular dental visits help to prevent various, oral health issues.
If your tooth has become pale yellow due to any reason and you want it to shine like before, then Teeth Whitening can be a great choice. Ask your dentist what are the best products to do so.
Regular dental visits will help you in many
Along with the above tips, here are a few others  that can help you in the proper maintenance of oral health for your family:
Prepare a dental calendar that requires every member of your family to check off when they've brushed and flossed.
Make sure that everyone is getting the correct amount of fluoride. You can ask your dentist what he suggests to be best for this.
Allow everyone to pick their toothbrush.
Eat a lot of fruits as well as vegetables.
After eating a lot of sweets and junk food, drinking juice or soda, rinse your mouth using water.
Find a dentist for the entire!
Finding an skilled dentist sets the foundation to keep your family's smile healthy and free from problems. When you all visit the same dentist, it makes it easy to schedule appointments and reiterates that it is a priority.
Select a dentist that offers the kind of care as well as services that you and your family are looking for. Whether it is implants, basic oral care to maintain oral health, oral surgery, or any other oral care needs, look for a dentist specializing in the services that your family requires.
When you select a Best Dentist in Plano for the entire family, it's like a one-stop destination for your oral healthcare.