Dentures are a good alternative to natural teeth and a great solution for dealing with tooth loss. Porcelain and plastic were once used to make artificial teeth, but now it's made with a better material like hard resin. Custom fitting is done to match the new teeth to a patient's mouth and jaw.
It is important to get information about dentures before you consider using them. You must learn about their benefits, use, and care instructions. We give answers to a few questions and help you decide if they are good for you or not.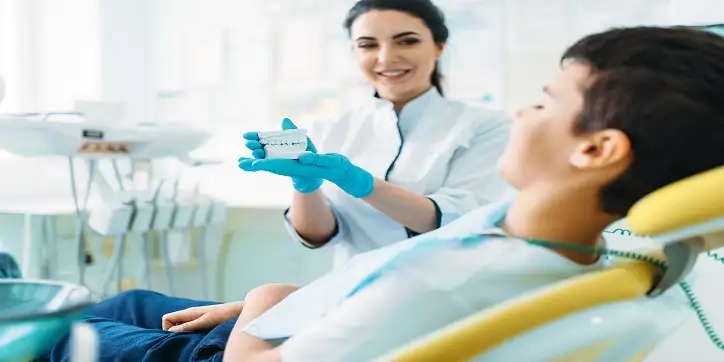 They Are Removable Artificial Teeth Made To Fit Your Mouth
They are a type of removable artificial teeth made as a replacement for the natural teeth you have lost. If you have lost your natural teeth, you can get artificial teeth made from a Expert

dentist

.

A denture includes both artificial teeth and gums and helps replace a few or all missing teeth. 

The dentist takes an impression of your jaw and then makes the structure of artificial teeth. 

They are customized according to the size and shape of a patient's teeth and gums and it matches the existing teeth perfectly
Types Of Dentures
Dentures are made in two main types, partial or complete. There is another type-the one used with an implant. Each type of Plano dentures are made in a different way and serves a specific purpose. You must learn about the different types if you plan to replace the missing teeth with artificial teeth. 
Partial
They are fitted in either the upper or the lower part of the jaw The teeth help in chewing and eating food. It improves your speech  They stop the surrounding teeth from moving. 

It is not advised to wear artificial teeth at all times except while sleeping. Be sure to clean them properly before you use them in the morning.

They are mainly used when a person has multiple missing teeth.
Complete Or Full
They are made for replacing all missing teeth in the mouth.

It is made of 2 parts-the teeth and a base. The base replaces damaged tissues in the mouth, and the teeth restore the lost teeth

Dentists recommend it for people who don't have any existing teeth in their mouth

They can be removed easily

The teeth help in improving your looks and boost your confidence

You eat and speak in a better way, just like your natural teeth
Artificial Teeth That Support Implants
If you have an implant, it is possible to use dentures with them. They are advanced artificial teeth made with modern dental technology

The traditional denture may not fit in the mouth properly, and if you face any problem in using them, you can get a set of artificial teeth that support an implant

The teeth offer you a high level of comfort

Since they fit in the jawbone very well, there is no problem of bone loss for the user

It also stops your face from sagging
Anyone Can Get Artificial Teeth Regardless Of Age
Dentures are suitable for all age groups. They can be used by anyone. Men and women, both young and old, can get artificial teeth if they have lost some or all teeth. 

There is no condition of a specific age for being able to use them

They are comfortable to wear
It Lasts Longer If Cared For
Dentures could be last long if you take good care of them as you care for your natural teeth. They need care and maintenance. Artificial teeth are made of durable and high-quality materials. Losing natural teeth affects your appearance in a negative way but replacing them with new teeth can help you get a beautiful smile. We do the best dental treatment for missing teeth problems. You can make an appointment with our dentist and visit us to get new teeth.