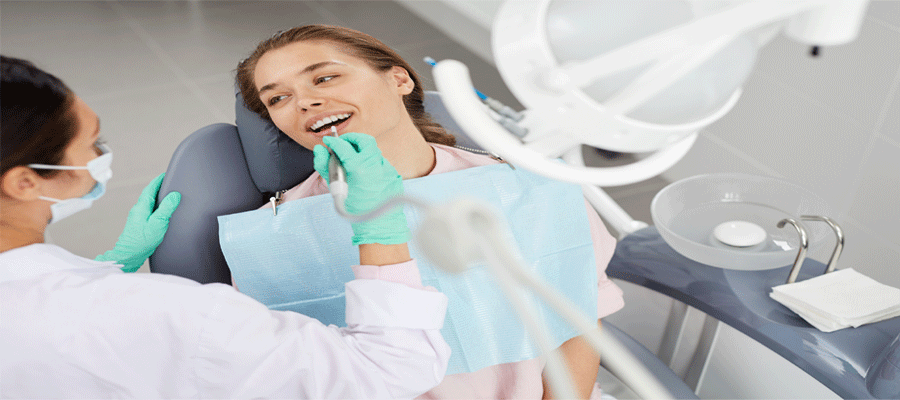 Your smile is the first thing people notice about you. If your teeth have permanent gaps, nicks, and stains, you may be uncomfortable smiling and even try to avoid smiling.
Veneers are thin porcelain caps that dentists use to reproduce the look of natural teeth. In addition, they provide elasticity and support to your natural teeth in a similar way to tooth enamel. If you want to slightly change your teeth's position or wish to change the shape, size, or color of your teeth, it is a convenient and innovative option.
In addition, if you want to cover up embarrassing dental problems, such as discoloration, chipping, and unevenly spaced or deformed teeth, they may be your best choice. The best option is to see an experienced dentist and ask about its advantages and disadvantages.
It would help if you first determined whether it is suitable for you. Consultation with your dentist is essential to achieve your cosmetic goals. Oral care is a basic need of every person. You may need the assistance of a good dentist at any point of time. It is essential to know about emergency dentistry so that you can utilize it whenever needed.
Why is veneer the best choice?
Whether your teeth are cracked, chipped, discolored, or have gaps between your teeth, your dentist may recommend it to enhance your smile. You can see its potential benefits, making it one of the most popular cosmetic dental procedures. Suppose you already have a crown with the support of a Dental Implant , you can still choose to get veneers for the rest of the teeth.
Here are some of the primary reasons why it is a good choice for you:
1. Tooth veneers: A good substitute for braces
You may need little or no anesthesia during this process. Once it is glued in place, you can immediately see the result. However, in the past decade, dentistry has made tremendous developments, and veneers are a good example of these advances.
They are an excellent cosmetic substitute for braces. Wearing braces can be annoying, and it can solve the problem better. To correct misaligned teeth, its procedure only takes a few hours. However, you should consult your dentist about your dental problems and determine whether they are a reliable solution for tooth dislocation and tooth gaps.
2. A minimally invasive procedure
Compared to other dental restoration options on the market, getting them is a less invasive process. In the first step, your doctor will only remove half a millimeter of the front surface of the treated tooth. This is much less than what is removed when the crown is obtained. After shaving the surface of the teeth, each layer of veneer coating is placed with special cement.
Your dentist can make minor adjustments to the size or color of your veneers to match your adjacent teeth and create the most natural look possible. This procedure may require little or no anesthesia. Once it is glued in place, you can see the result right away.
3. Covers Stains
Whitening is one of the fastest and most popular teeth whitening methods, but it does not remove all stains. This means that these teeth whitening products will provide you with a temporary solution to removing stubborn stains from your teeth.
As we age, these stubborn stains will penetrate the enamel layer of the teeth. In addition, they can also discolor the dentin inside the teeth. In this case, the veneer is an effective way to restore your pearly white smile.
4. Dental veneers help cover cracks and chippings
Custom porcelain or ceramic veneers help fill small gaps, cracks, or missing enamel on and between teeth. Your dentist will lightly grind your teeth and adjust the veneer. By applying the veneer treatment, you can get a flawless smile and a natural look.
5. Easy Maintenance
Since dental veneers are stain-resistant, it is straightforward to maintain. Therefore, you only need to brush your teeth twice a day and floss once a day to maintain good oral health. Likewise, you should also make sure to have regular dental check-ups with your dental specialist.
Following your regularly scheduled checkups, it will help you maintain the pearly white color so you can enjoy that ever-bright smile. Because veneers are not porous, they are better able to resist stains and tooth decay. The care is the same as that of regular teeth. With minimal effort, you can maintain the natural white light of your teeth.
6. Dental veneers will change the shape of the teeth.
Advanced dental treatments (such as veneers) are popular options for removing damaged and uneven teeth. Nowadays, they have become an excellent way to change the appearance of teeth, including the shape of teeth. It is a thin cap that can be easily placed on the front teeth. This will help you correct the appearance and arrangement of your teeth. They are surely an aesthetic solution to your problems.
7. A quick cosmetic solution
For people who are dissatisfied with the appearance of their teeth, veneers can be a life-changing solution. It can help you solve cosmetic problems such as tooth defects, tooth loss, tooth gaps, tooth deformation, and tooth staining.
8. Permanent and durable
Did you know that veneers are permanent and are more resistant to stains and cavities than natural teeth? Tea, coffee, red wine, and other foods can easily stain your teeth. Due to their non-porous nature, they are more resistant to tooth decay and stains than natural tooth enamel, which is porous.
If properly maintained, a single veneer can be used for 10-15 years. This is one reason why they are a popular choice for people who want to make their smiles brighter. Contact an experienced Prosper Dentist and revamp your entire appearance for the better today!