A root canal procedure is not painful. It is also known as endodontic treatment and is done to protect the tooth that otherwise might require removal.
Being concerned about a painful root canal treatment is expected, while the procedure is designed to alleviate pain caused by an infected or damaged tooth. It is not hurtful or unpleasant because dentists give anesthesia to patients. However, it typically leaves the tooth uncomfortable or numb following the treatment and may even cause minor discomfort for a few days.
Also, any minor root canal hurt associated with an infected or damaged tooth will be significantly reduced after the procedure.
How much does the tooth hurt after having a root canal surgery?
It is normal for patients to feel mild to medium pain after a root canal procedure which may last for a few days. In addition, discomfort or pain may be felt in the tooth and surrounding area.  But this is usually tender and can be managed with over-the-counter pain medication.
The tooth could also be vulnerable to pressure and munching for some days. Getting in touch with the endodontist who conducted the operation is crucial if the pain or discomfort persists or worsens.
If you have undergone repeated dental procedures or had a tooth extracted, this treatment may be a great option to consider to save the tooth.
What happens after the root canal procedure?
After the root canal surgery, the dentist will often place a temporary cover to safeguard the tooth until a permanent repair. The permanent restoration will typically be placed within two weeks after the surgery.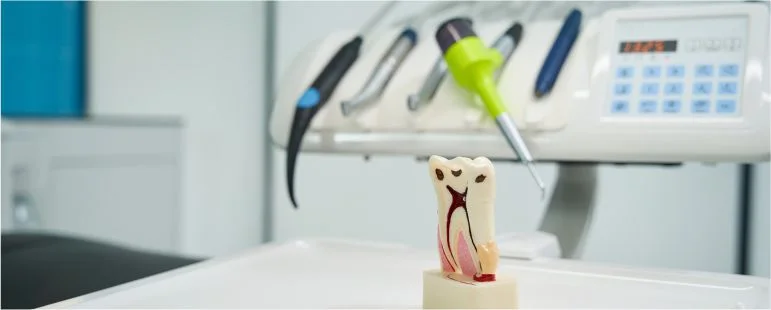 For patients, the tooth could be uncomfortable for a few days after the root canal treatment in Plano. But over-the-counter pain relievers can typically make it feel better. Maintaining appropriate oral/dental hygiene, such as brushing and flossing, is also vital to reduce the risk of infection.
How does someone recover after the root canal?
Recovery after the procedure typically completes takes less than one week. 
This healing is relatively quick, and patients can continue their everyday work the same day. Some discomfort or soreness in the treated tooth is normal and can usually be managed with over-the-counter pain medication.
While avoiding hard foods is essential, not biting directly on the treated tooth for a few days can alleviate any discomfort. Proper oral hygiene is also vital to reduce the risk of infection. Your dentist will give you more instructions for your specific case.
How to cure pain after a root canal?
After treatment, pain and discomfort may be handled with over-the-counter pain relievers such as ibuprofen or acetaminophen.
Pain and swelling can be lessened with the help of a cold pack for the affected region. When taking any medicine, it's critical to adhere to the precise directions and dose advice your dentist or pharmacist gives.
It is critical to call the dentist as quickly as possible if the pain persists or gets worse. They may prescribe stronger pain medication or determine that there is a complication that needs to be addressed.
It's also crucial to maintain good oral hygiene after the treatment and follow the dentist's instructions to avoid further complications.
Book an appointment for a hassle-free root canal procedure.
If you are looking for an excellent root canal treatment, you can meet expert dentists at Pinnacle Dental. We will provide you with the highest quality care and ensure your procedure is as comfortable and pain-free as possible. So, Contact us today to get the best in class dental treatment.