Comprehensive preventive dentistry is a combination of personal dental care and dental treatments. One must consider getting preventive dental treatment once every six months. Oral hygiene is crucial, and everyone should take care of it. Cleaning your teeth with the help of professionals helps eradicate many oral diseases.
It is essential to establish a comprehensive oral health program for your children. If you don't take proper care of your teeth, it might cost you many dollars. Consider preventive dentistry to avoid tooth decay and other oral issues.
What's your role in Preventive dentistry?
Preventive dental care combines personal dental care and regular dentist visits. It means you must do personal dental care rather than the dentist. Preventive dentistry helps in getting rid of all dental issues.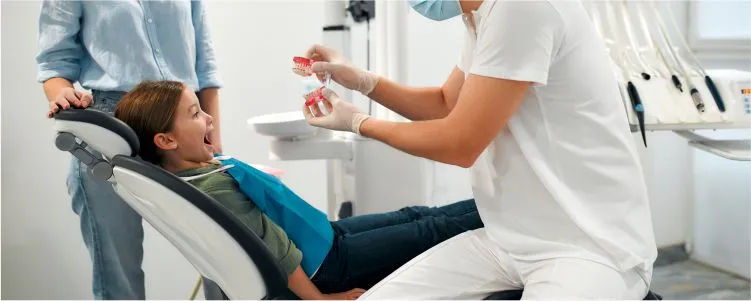 Your role in preventive dentistry is:
Brush 2 times a day using a soft-bristled toothbrush and fluoride toothpaste.

Floss daily after eating food to get rid of food stuck between teeth.

Try using mouthwash to avoid stuck food.

Avoid eating food that contains acid, which damages tooth enamel.

Be careful while eating hard foods.

Avoid smoking and tobacco products.

Try using a mouthguard while playing sports.
This critical role you must play for preventive dental care of your teeth to avoid tooth decay and other oral diseases.
Advantages of Comprehensive Preventive Dentistry:
Benefit from comprehensive preventative dental checkups for your oral/dental health are as follows:
Encourages proper oral hygiene practices like flossing and brushing your teeth at least twice daily.

Early recognition of dental issues may reduce the need for medications or treatment and associated costs.

Reduces the chance of getting gum disease, tooth decay, and other more severe dental issues.

Allows your dentist to systematically check your mouth and jaw to find any associated issues.

Reduces dental issues caused by several long-term medical disorders.
Various diseases and conditions, including diabetes, osteoporosis, certain malignancies, and eating disorders, can impact dental and oral health. Therefore, regular preventative dental care is crucial for good overall health, especially for patients with chronic diseases.
Importance of Preventive Dentistry for kids:
Preventative dental care is everyone's need but children especially need it. Children often need preventive dental care when their first tooth erupts. Nevertheless, preventive dentistry can also assist you in identifying issues in your child at an early age. They require it to understand that dentists aren't terrifying because of this. 
Early dental care exposure is essential for children to avoid developing a phobia of dental appointments or the notion that they exclusively inflict pain. Dentists speak to kids and instruct them on how to brush and floss properly. These are items that children require from an early age and that they still require as adults.
Contact us for the best preventive dental care services:
Book a complete dental check up session with the dentists in Plano at Pinnacle Dental clinic. It is the best place for you to deal with your dental issues. Get reasonable solutions for every oral issue that you are facing.