When someone meets you or sees you, they notice your face first. You look good if you have a smiling face. If your teeth are damaged or stained, it can impact your smile. It can make you conscious of your physical appearance. People who have dental problems, teeth, or gum diseases may lose confidence.
Healthy teeth are important to make a good impression on others. Yellow and discolored teeth or missing teeth affect your facial beauty. A dentist can help you improve your smile. Many types of dental treatments are available to improve your looks. You can consult a dentist and choose a procedure that helps treat oral problems that you suffer.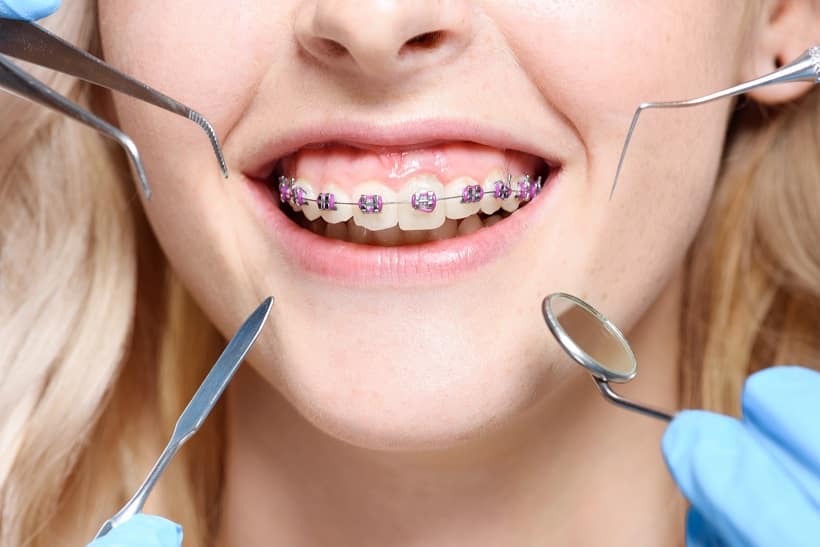 Dental Cleaning Makes Your Teeth Look White
A dentist can help your smile look good by doing a dental cleaning. If you want to do professional cleaning of your teeth, you should get it done by the Dallas Dentist. 
The formation of tartar is the main reason for teeth staining. The dentist removes plaque and tartar from your teeth

Cleaning can help get rid of stains

Your dentist will check your teeth during cleaning to see if there are any cracks or chipping. They also check the alignment of teeth and try to find if you have any dental problems

Regular dental cleaning helps identify cavities in the teeth
Teeth Whitening Helps In Improving The Color Of Your Teeth
Teeth whitening is a cosmetic dental treatment that improves the color of stained and discolored teeth. Dentists use different types of whiteners or bleaches for the procedure. Yellow and stained teeth that have lost their natural color look very bad. The smile looks good only when the teeth are white.
If you want to get treatment for your dental problems, you should consult a dentist who does the best teeth whitening.  
Getting whiter teeth can improve the way you look and smile 

Do teeth whitening from a qualified and experienced dentist

Avoid using over-the-counter treatments as they might contain harmful chemicals and ingredients that damage your teeth

The treatments and products recommended by a dentist are highly effective in making stained teeth white 

It is always better to use safe and proven teeth whitening methods that your dentist suggests

Using teeth whiteners bought from the pharmacy store may lead to complications, so avoid using them

Don't use any teeth whitening product without consulting a dentist
Dental Bonding Repairs Broken And Cracked Teeth
If you notice that your teeth have started decaying, you must visit a dentist for dental bonding treatment. Dental bonding involves applying material like composite resin to the teeth. It helps in correcting uneven teeth. 
The resin has a shape and color similar to your teeth. It makes the cracked teeth look good after it is applied

Any cracks formed in the teeth affect your smile negatively. Dental bonding is the best treatment for chipped and cracked teeth 

The procedure is safe and noninvasive. It gives you a very beautiful smile
Getting A Crown Enhances Your Appearance And Smile
If you have discolored teeth affecting your smile, you can ask a dentist to put a crown on your teeth. 
A crown improves the strength of a weak tooth and makes its shape better than earlier

Dentists use crowns for attaching a bridge to the teeth also

Crowns can restore a broken tooth and enhance the look of your smile
Dental Implants Make You Look Good
Having a good smile is important for improving the quality of your life and relationship with others in society and work, but losing teeth can cause problems. A missing tooth can have a negative effect on your smile and increases the risk of infection in the gums.    
Dental implants are the best solution for tooth loss 

It makes your face look beautiful and young. The treatment stops your jawbone from sinking

An implant makes your teeth pearly white. It boosts your confidence in yourself
Having a dental problem or stained teeth affects the way you smile. Smiling can improve social relationships and how you interact with others in family and work. Pinnacle Dental offers the best treatment for dental problems that you have. If you want a better smile, make an appointment with our dentist and visit our clinic.