At Pinnacle Dental, as a leading family dentistry center, we have an outstanding reputation of providing our patients with high-quality dental treatment. Our helpful team of dental hygienists treats every patient with the most extreme love and attention. We use a range of advanced technologies, including computerized imaging and paperless records, to keep the cost of the treatment controlled for our patients and enhance their dental treatment as soon as possible.
From preventative care to restorative services, our team will ensure that you're doing great with our high-quality treatment and medical practices. Most patients are amazed by the atmosphere we provide here and leave the office, giving a beautiful smile and hope for another visit.
YOUR DENTAL HEALTH IS SO IMPORTANT TO US
​​​​​​​Practicing excellent dental health is vital to keep a healthy mouth, teeth, and gums. It will also boost your appearance and personal life. Combining with a dental health team, you and your dentist can develop a proper proactive plan. Together, you can keep numerous dental issues from causing the quality of life and potential medical dysfunctions.
Weak, twisted, missing teeth, or a crooked jaw can ruin your speech or way of living and talk to somebody else. It all makes it difficult for you to chew and digest food properly and may lead to high-priced restorative procedures.
Cavities are the main reason to cause pain to your teeth and uncover a tooth's root. Hot or cold food or drinks can bring unbearable pain to you, and that isn't right.
Our professionals are excellent at Dental cleaning & Exams, Dental Emergencies, Dental fluoride, Dental Retainers, Digital X-Rays, Scaling and Root Planning, Dental Crowns, Dental Implants, Tooth Extraction, Dental Bonding, Teeth Whitening, Dental Bridges, and so on.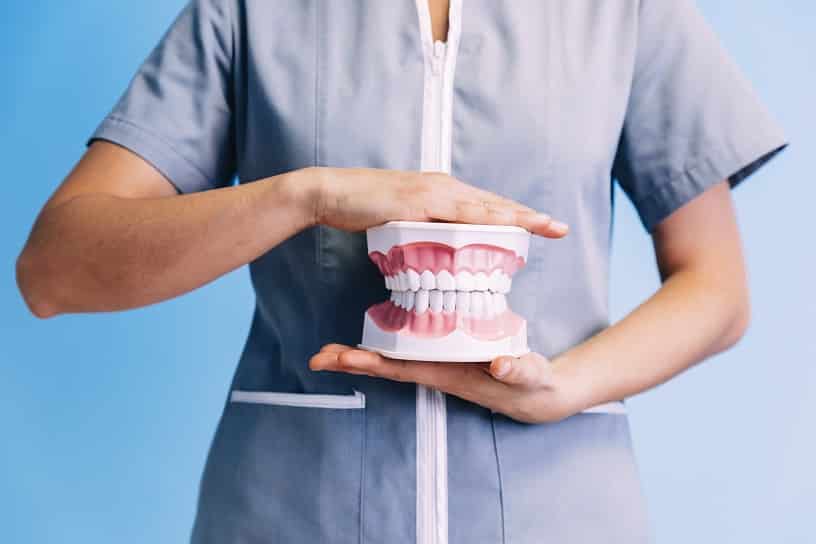 Dental care for adults.
The most evident reason to tooth decay and gum disease is the plaque, a sticky combination of bacteria and food. Plaque begins to build up on teeth a few minutes after you eat something. If teeth are not cleaned properly every day, plaque will lead to tooth decay or gum disease.
If you do not remove plaque regularly, it becomes a hard deposit called tartar that gets trapped at the tooth's base. Plaque and tartar are responsible for inflaming and irritating the gums. They produce bacteria and the toxins which cause the gums to become:
Infected
Swollen
Tender
By taking regular care of your teeth and gums, you can help prevent tooth decay and gum diseases. You should brush and floss regularly and teach your children how to brush and floss from an early age to protect their teeth and maintain healthy teeth and gums.
Our exceptional and advanced dentistry makes us the best Family Dentistry in Frisco. Our older clients refer to most of our patients to their family members or friends. We are proud to say that we have already worked for many ages in the same family.
We are never resting dental services, and we're always working on getting the opportunity to win your trust and keep up with it. If, somehow, you need a family dental specialist, then you can rely upon us; we are looking forward to you to make contact our professionals right now. We believe that we can take care of you just like our own loved one and give you the care and respect you deserve.