Oral Hygiene Is Important for Dental Health. Maintaining good oral health is more than just a necessity for everyone. Be it a toddler, adult, or golden-ager; everyone should keep their teeth and gums healthy. The human body is interconnected, and all organs support each other in one or the different ways.
Like if we talk about dental health, when we have a problem with teeth and gum, this can also create difficulty in other parts of the body. Poor oral hygiene can often lead to problems like diabetes, heart disease, and many other health issues.
That's why it is essential to practice good oral hygiene to prevent these health issues. People should adopt good practices at an early age. One must adopt healthy oral habits like regular dental visits, brushing teeth regularly, flossing teeth, and taking care of what you eat. These are all essential steps in preventing dental diseases and maintaining good health.
We believe in assisting patients in maintaining good dental hygiene. We provide our patients with resources and additional information in doing so. Please feel free to let us know if you have any questions on how to keep yourself healthy with good oral hygiene practices.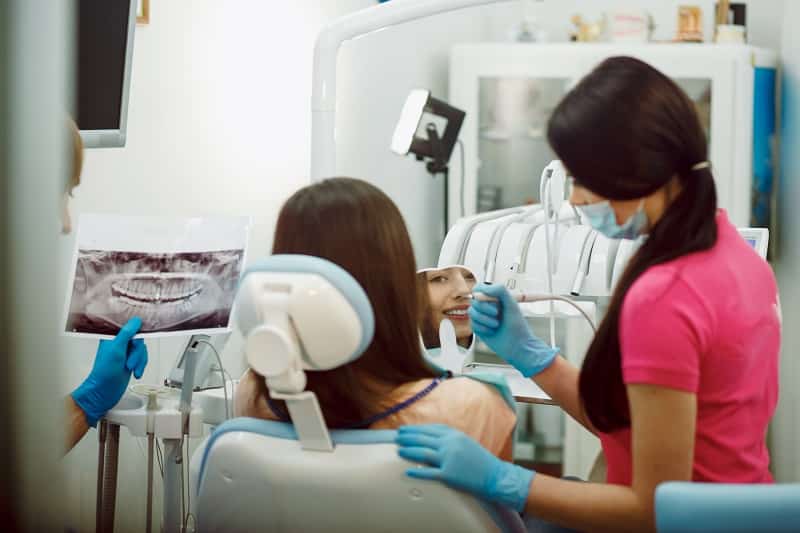 Understand the Importance of your Dental health
A beautiful smile looks even better if you have healthy teeth and gums. If your dental health is poor, you may spend your considerable time in suffering from pain and misery. A misaligned jaw can change your way of talking and ruin your lifestyle or facial features.
Holes are painful spots on your teeth where waste has wrecked your teeth to its foundations and revealed a tooth's root. Indeed, even hot nourishment or chilly beverages can make you feel uneasy, so you need to deal with a considerable measure of pointless things, which is undesirable.
Cavities may keep damaging your teeth until it remains of no use. This condition can be unbearable because excessive damage will make it more painful and cause a lot of discomfort. This is the time when you should consult the Best Dentist in Frisco. Dr. Jang at Pinnacle Dental is one of the leading dentists you can visit in Frisco to deal with your dental health. Re-establish your teeth's health back to its ordinary routine will be a smooth process at Pinnacle Dental.
We realize that a toddler's teeth get to loosen up and drop out as your child grows; they are imperative to oral health. Likewise, youngster's teeth are placeholders for permanent teeth and need better than average consideration and support. That is why we recommend you to consult an experienced dentist in every six months to get your kid a proactive plan of his/her dental health.
This will enable them to grow up into a healthy child. Children often face issues like irregular teeth, misaligned jaws (upper and lower teeth don't adjust organized appropriately), or different issues. We provide kids-friendly dental treatment.
We at Pinnacle Dental follow modern dental care procedures to give our clients the best relief from dental problems, leading to perfect dental health. Our services include Dental Cleaning, Dental Examination, Dental Sealants, Digital X-Rays, Fluoride Treatment, Periodontal Examination, Dental Bonding & Coloring, Teeth Whitening, Dental bridges, and crowns.
We're committed to offering you quality dental care in your town. We provide a thorough evaluation of our patients' oral health needs. We do it with utmost perfection as we believe in listening to each patient carefully to ascertain their oral care needs and provide them with customized treatments.
We will offer a dental procedure that suits your lifestyle. And for this, we use modern dentistry and painless treatment methods. As the Pinnacle Dental is equipped with the latest technology, and our staff is up to date with the latest treatment techniques, you are sure to get the best dental care services here.